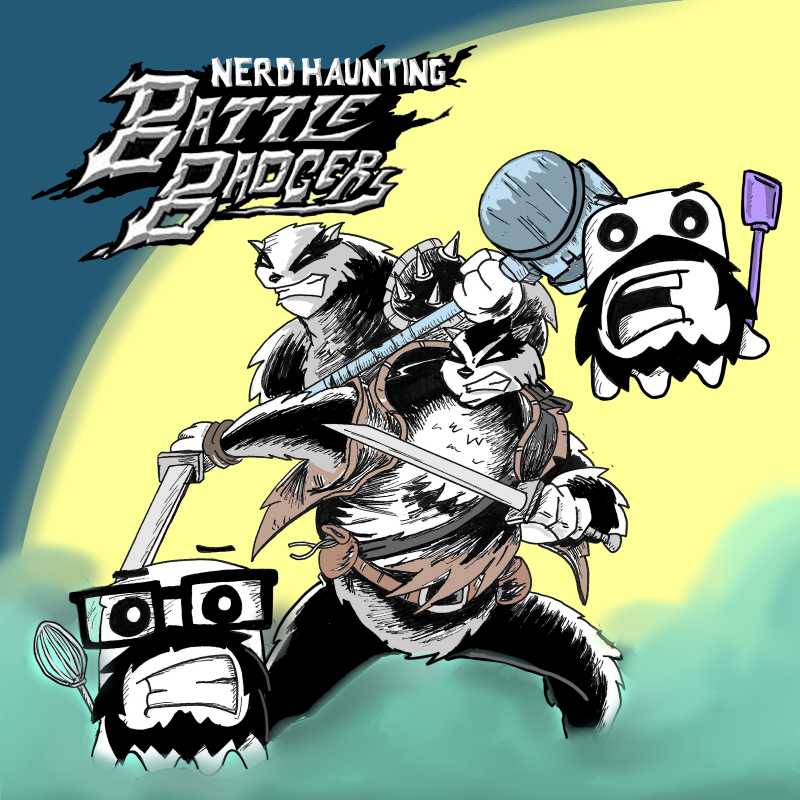 In which Stuart and Andy are joined by Steve Sims, from a safe distance, to spread some dirty business...
The Nerds are joined by special guest Steve Sims for an epic chat about art, comics, KickStarters, movies and more.  Strap in folks, this one is a long one!
You can find the images Steve talks about during the art chat, over on our Facebook page.
Shout Outs: This Foul Earth - Series 2, Wolf & Owl, Beasts Of Burden, Sugarcane Cyberpunk, Spontaneous Unicorn, Mother Trucker: The Cut Off, Albeniz Rodriguez, Clog Two, Sinto619, NuthinButMech.
Title Music - Who My Tryna Fool by Ruth's Curtain
Links - 
Steve: Twitter | Instagram | Website | Battle Badgers KickStarter
Stuart: Linktree
Andy: Website  |  Facebook  |  Instagram  |  Twitter
The Nerds Who Haunted Themselves: Linktree   
True Believers:  Linktree
Play Now