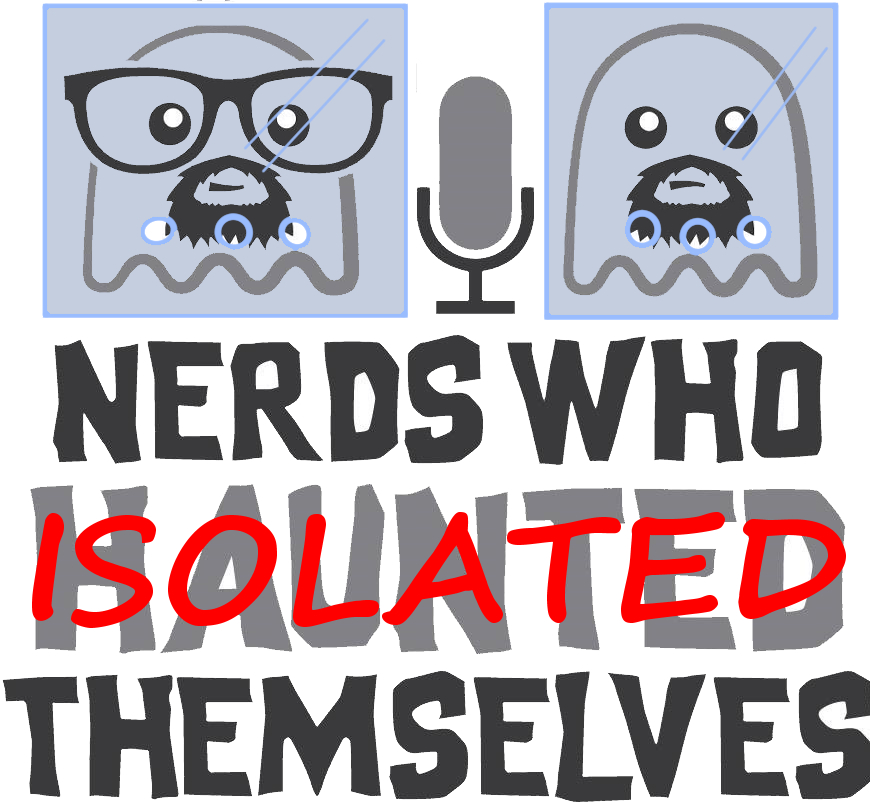 In which Stuart is joined by Andy, from a safe distance, for the return of this nerdy nonsense...
After a 7 month absence, the Haunted Nerds are back (via the power of Skype) for more of that Nerdy chat you love to listen too (after you've run out of the stuff you really love listening too and the silence is just too much to cope with).  This time Stuart and Andy talk about doing a drawing everyday for a year, creating new projects and coping with lockdown through drawing.
They also recap some of the things they've watched and read in the last 7 months & talk about some of the other things they've been up to.
ADVANCE WARNING - This episode contains spoilers for The Mandolorian.  We give fair warning when it is coming, but you might want to skip forward 5 minutes (ish) from hearing that warning, or wait until you've seen the show and then listen.
Mentioned this episode; The Penned Guins, Awesome Comics Talk, I'll Be Gone In The Dark, High Fidelity (TV Series), The Mandolorian, Soul, Ready Player Two
Shout-Outs; Never Iron Anything, Omen To That Podcast, The ACP Drink And Draw, Jackson's Art Supplies
Title Music - Who My Tryna Fool by Ruth's Curtain
Links - 
The Nerds Who Haunted Themselves: Twitter @HauntedNerds  |  FACEBOOK
The Nerds Who Published Themselves: ComicHaus  |  Comics  |  Redbubble 
Stuart: FACEBOOK  |  INSTAGRAM  |  TWITTER
Andy: FACEBOOK  |  INSTAGRAM  |  TWITTER
True Believers:  WEBSITE  |  FACEBOOK  |  TWITTER  |  INSTAGRAM  |  MAILER
Play Now